The Hervé Léger Fashion Show took place Saturday, September 7 as a part of New York Fashion week. This show in particular caught my attention because my love, Nicki Minaj, was in attendance. (I've had something of an obsession with her for years now) Anyway..
Here are a few of my faves from the collection.
This sickening little two piece might be my favorite from the collection. It's simple and elegant.Perfect for lying out on an island under a palm tree.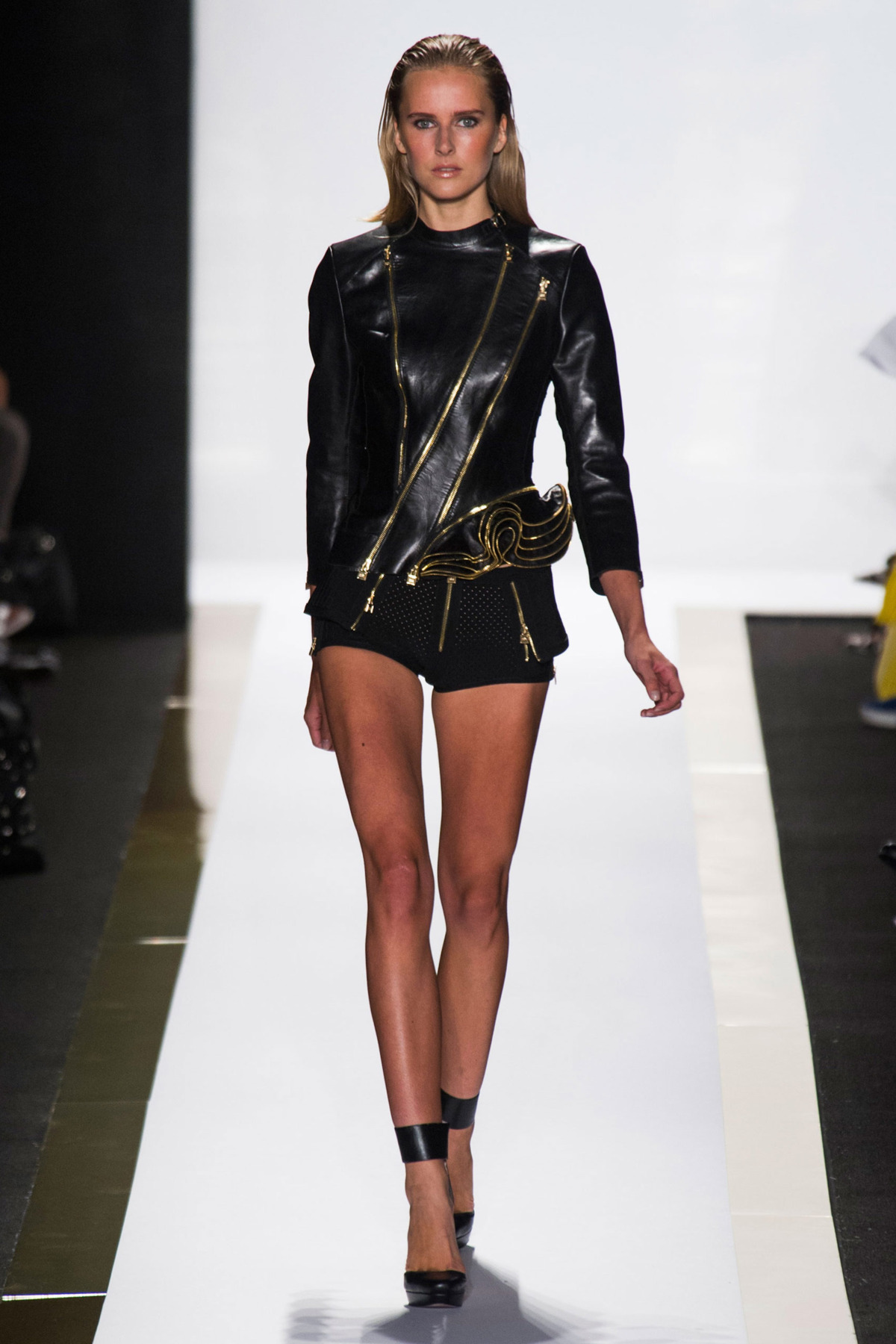 Don't you love this gold zipper motorcycle jacket?
Makes you want to hop on the back of someone's bike.
I'm always a fan of black paired with gold.
Loving the intricate cut out design of this crop top.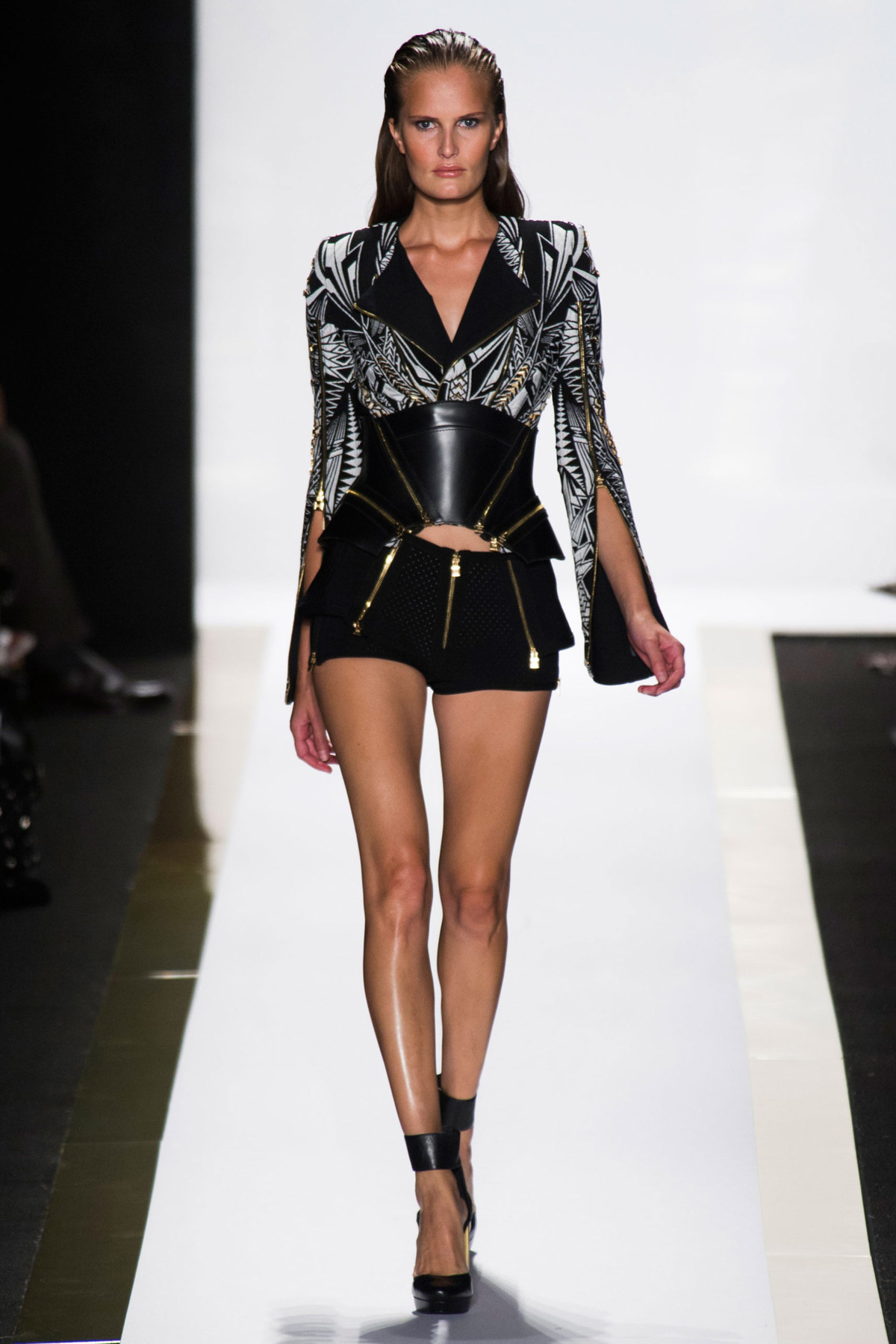 YES! Blazer!
Details. Details. Always here for a good cutout and some exposed zippers.
Love this look as well. Makes a statement on the runway,
but looks like job interview attire for the fashionable.
I'm a fan of the Hervé Léger Spring 2014 RTW collection. It perfects the balance between classy and sexy. I think that's the one word I'd use to describe it: balanced. The pieces are flawlessly detailed, yet simple. Just the right amount of embellishments to set off the design without going overboard.
Too often designers call their collections "ready to wear" and they are actually nothing of the sort. However, this collection is true to that. These pieces have you covered for looks from business casual to by the pool, to a night out. It encompasses the essence of a multi-faceted woman.
Check out all the looks from the show and the rest of the
collection
.
Photos via nymag.com
Of course I couldn't end this post without some photos of my dear Nicki. ;)
Dress: Hervé Léger
Heels: (not pictured) Giuseppe Zanotti
Nicki Minaj with Max Azria


Probably my favorite picture of the day.